If you're a copywriter, you'll know that writing copy is more than simply filling a blank page with words and ideas.
Whether it's crafting slogans, writing blog posts, or optimising content for search engines, your role as a copywriter can vary greatly depending on the style of content you write and the brief you are given to follow.
As Marketing technology continues to evolve to keep up with the latest trends in advertising, now more than ever is it important to streamline the writing process whenever you can. Thankfully, there are thousands of copywriting tools out there that can help you develop your writing skills and keep up with the ever-changing marketing landscape.
From online grammar checkers to AI keyword finders, I've put together 5 of my favourite AI writing tools for when it's time to put pen to paper (or fingers to keyboard).
Function: Competitive analysis tool, content and keyword research tool.
Price: Free for limited data access. $33/month for an annual plan.
Overview: SpyFu is one of the best online tools for studying how competitors are using copywriting to increase organic traffic for the niche or topic you wish to write about.
Enter any domain the SpyFu search tool and you'll discover all of the best-performing content on their website and a history of their Google Search advertisements.
SpyFu is a fantastic tool when you're conducting strategic research into a keyword or topic cluster. It makes it easy to understand how to optimise your writing for search engines so that it can rank for the Google search results you wish to target.
Function: Grammar checker, writing assistant.
Price: Free for basic access to the Grammarly app. Starts at $29.95/month for Grammarly Premium.
Overview: The free version of the app automatically checks your content for spelling and grammar errors, whilst the premium version additionally improves readability, conciseness and range of vocabulary.
Though it's no replacement for an editor, Grammarly is an extremely effective tool and a must-have for writers who write a lot of long-form content. It provides an intelligent and often incredibly accurate second set of virtual eyes on your writing. Just remember to still proofread your writing once Grammarly has done its magic!
Function: Question generator, web-based customer research tool.
Price: Free for 3 searches per day. $99/month for unlimited searches.
Overview: Answer the Public helps marketers and writers discover the questions surrounding a specific keyword, niche or product. Enter any keyword into the search box and you'll be given an array of questions that people are typing into Google for the word, giving you endless possibilities of topics to explore in your writing.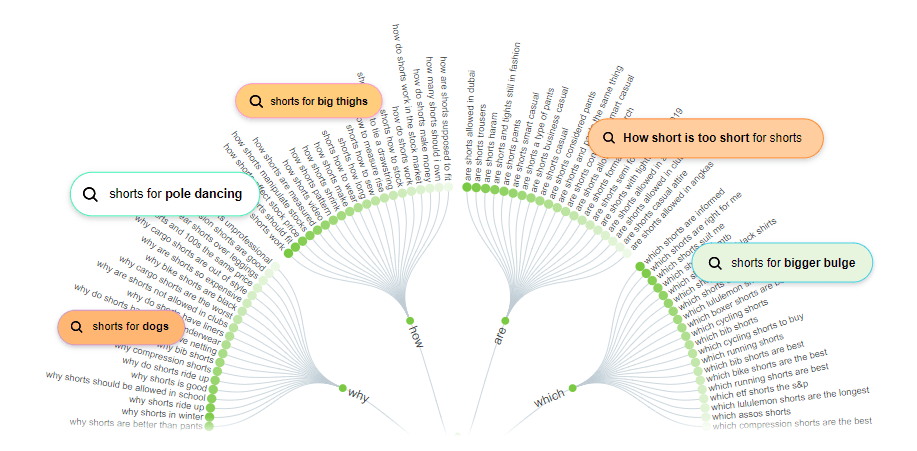 Answer the Public is especially great for blog posts, as it allows you to address your customer's questions directly and produce ad copy that addresses the pain points of your potential customers and write about topics related to their needs.
Function: Headline analysis tool.
Price: Completely free!
Overview: EMV Headline Analyzer is an AI tool that scores your headline based on how well it addresses the emotions of your readers. 80% of people don't read past a headline, so making a good first impression is key to good Copywriting. EMV Headline Analyzer ensures that make the best impression possible on your readers by evaluating your headline and highlighting areas where it can be improved upon.
This is a great tool for when you're stuck between a few headlines and need to identify which would be the best from a Marketing standpoint. Though the tool is limited in its functionality, it is one of the best ways to improve your headlines and compete with other headlines in your niche.
Function: Editor, concise writing tool.
Price: Completely free!
Overview: Hemingway Editor is a tool that judges your content based on how concise it is. Through a simple colour-coded system, it improves your content by identifying lengthy, complicated, and passive sentences that make your content difficult to read.
Hemingway Editor is a phemonenal tool that can help you make your writing more direct and concise. Though it works best for content that focuses on simple sentences, it gives you a much-needed second set of eyes on your writing to ensure it is not too complicated or confusing for your readers.
If you write a lot of long form content or blog posts, it's a great tool to keep your readers engaged.
Conclusion
Whether you're a blogger, digital marketer or professional copywriter, there are plenty of online tools out there that can improve your writing. Many are all free in some form, user-friendly and take the headache out of writing content.
If you've never used online tools in your writing, it's certainly worth giving at least one of them a try.